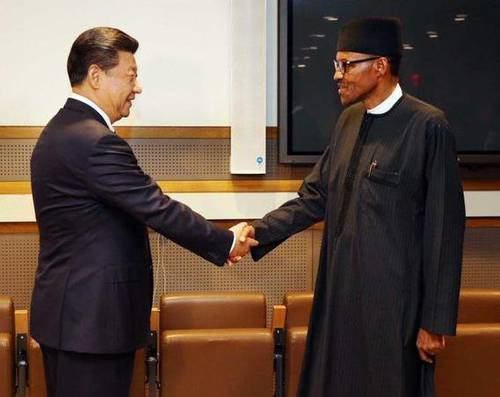 Nigeria has benefitted significantly from its trade relations with the Peoples Republic of China and Chinese private sector companies (PSCs).
Dr Olalekan Babatunde, a research fellow of the Institute for Peace and Conflict Resolution and an expert in international trade disclosed this in an exclusive interview with newsmen in Abuja on Monday.
The Don said the 50-year trade relations between both nations have benefited Nigeria in all aspects of human life ranging from infrastructural development, job creation, human capital development and technology transfer.
"Since independence, we have seen the infrastructural gaps in the country. We have seen our relationship with the West. We have seen the inadequacies. The unequal relationship. We have also seen what China is bringing with no strings attached. China has given infrastructural support to Nigeria through trade and investment," he said.
"You can see the massive infrastructural development across the country in rail, ports, roads, bridges, energy, telecommunications and even in military and cultural exchanges. We have seen both countries forging closer relationships than many other countries in the world.
"We have seen the revitalization of the railway connecting major cities in the country. We have seen the Lagos-Ibadan rail project which was started by the Obasanjo administration from 1999 to 2007. We have seen Abuja-Kaduna, Kaduna-Kano and then Kano to Katsina rail projects. We have also seen plans to connect Lagos to the South-South, then from there to the Northeast. Through these rail projects courtesy of the financial re-established. of the Chinese, people are being connected, trade is being harnessed and relationships are being re-established.4 Movements that used to take a longer time because of bad roads, and bad infrastructure are now taking a shorter time and now more convenient for Nigerians to move from one location to another."
Dr Olalekan maintained that aside from employing thousands of Nigerians, Chinese companies in the country have contributed significantly to Human Capital Development and technology transfer through the training of Nigerians with relevant skills in construction, mining, rail, solar energy, telecommunications and so on.
"Nigerians are now engaged in the learning of Solar Energy brought into the country by the Chinese. We now have Nigerians becoming specialists in the fabrication and repair of batteries, inverters and other components of solar energy.
"Courtesy of the Chinese, we have lots of Nigerians including ladies driving trains at the railway stations across the nation. You will see lots of Nigerians operating machines in Chinese companies. In irrigation, energy, manufacturing companies, and poultry, the skills transfer is there. They are doing intense in-house training for their Nigerian workers. Nigerians just want to be equipped with this knowledge in a more organized and systematic way."
The academics advocated for increased investment from China, especially in the areas of security, agriculture, and the setting up of a Lithium battery-making factory in Nigeria.
Recall that the Chinese government had provided $4.084bn for the provision of critical infrastructures in Nigeria. Some of these include the revitalization of the Abuja-Kaduna and Lagos-Ibadan rail projects, Abuja Metro Light Rail, Lekki Free Trade Zones, terminal expansion of federal airports, Zungeru Hydro Power Dam, upgrading of the Abuja–Keffi-Makurdi road project among others.
According to figures from the China Global Investment Tracker, Chinese companies have also invested close to $41bn in the Nigerian economy as of July 2021. They have also employed over 200,000 Nigerians who are trained with relevant skills in ICT, engineering, construction, transportation, and agriculture among others.
N1.084 billion was generated from the rail sector in the second quarter of 2021, according to official figures from the transport ministry.